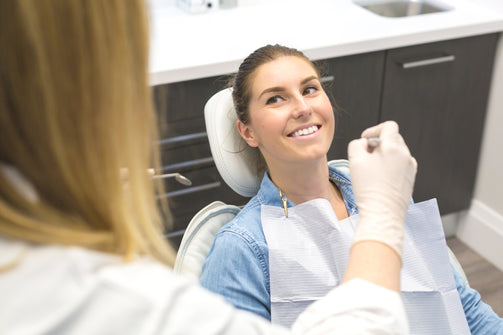 Help maintain healthy smiles with E-Z Floss Advanced Clean dental products.
Our line of premium, dental products for adults and kids are designed to be the easiest, most convenient and effective means of maintaining daily flossing habits for good oral health.
Made with premium shred-resistant dental floss for comfortable insertion between teeth, and ergonomically designed handles for improved access to hard to reach areas of the mouth.
E-Z Floss dental product are simple and effective tools to keep teeth and gums healthy.
E-Z Floss Dental Products
5

products
Where to Buy
E-Z Floss and Kids Floss flossers are available at leading dental wholesale suppliers.
where to buy
About Us
E-Z Floss oral care products have been something worth smiling about since 1981.


That's when we launched our very first dental flosser – the first available in our home country of Canada – and we've been committed to creating the most effective and convenient dental products on market ever since.


E-Z Floss products are developed in conjunction with dentists and hygienists who have been buying and recommending our products for over 30 years.